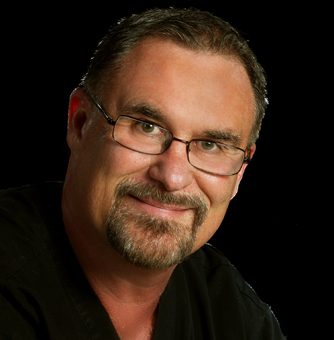 The BEST Program, Inc.
1451 NE 4th Ave,
Fort Lauderdale, Florida 33304
Don Fisher, D.O. - The BEST Program, Inc.
Don Fisher, D.O. has treated hundreds of patients with specialized Bioidentical Hormone Replacement Therapy programs coupled with custom diet, exercise, and pharmaceutical-grade supplement programs. Dr. Don Fisher is South Florida's leading expert in Age Management specializing in Anti-Aging and Preventative Medicine. His state-of-the-art restorative medicine practice, known as The B.E.S.T. Program, is located in Ft. Lauderdale, Florida. B.E.S.T. is an acronym for Better Energy, Strength and Tone. Dr. Fisher's BEST Program is a modern model of healthcare incorporating all the best medicine has to offer and specializing in natural hormone replacement therapy and restorative medicine. Anti-Aging Medicine, Restorative Medicine, Preventative Medicine and Age Management Medicine are new models of health care offered by Dr. Fisher. Optimal health using hormone replacement, nutrition, exercise and intravenous therapy is a relatively new concept. Dr. Fisher says, he looks to restore youthful levels of hormones and key nutrients; in other words, he replaces what's missing using bio-identical hormone replacement, intravenous therapy, and optimal nutrition. Most patients want to maintain their optimal health before they have any disease.
Conditions Treated with Bioidentical Hormones
Symptoms of andropause
Symptoms of menopause
Symptoms of perimenopause
Hot Flashes
Adrenal Fatigue
Thyroid Disorders
Irritability
Chronic Fatigue
Sudden Tears
Trouble Sleeping
Loss of Libido
Anxiety
Irregular Menstrual Periods
Sexual dysfunction
Patient Testimonials
"I am a 69-year old editor that is enjoying the best upper body muscle definition I have ever had–thanks I'm sure to my weekly testosterone injections. I walk 60 minutes a day, lift weights 3-4 times a week, spend much time fishing and diving, and have lots of energy. Sex is better, even my eyesight is better, I don't need reading glasses for restaurant menus anymore (didn't know testosterone could do that, but I looked it up, it can.) Am so happy I did this!" - Boca Raton, FL "The BEST Program has changed my life for the better. I have so much more energy and am thinking so much clearer. I am most grateful for the personable staff. Everyone is just so easy to talk to, attentive to my needs and seem like they have been my friends forever." - Pompano Beach, FL