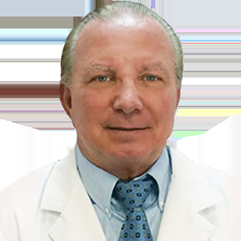 Doctors Best Wellness Center
2237 N Commerce Parkway, Suite 3
Weston, Florida 33326
Val Manocchio, M.D. - Doctors Best Wellness Center
Over the years, Val Manocchio, M.D. has developed a unique understanding of the emotional and physical difficulties that hormone imbalances can bring to men and women. His interests lie in the Medical Management of Aging, Obesity, Aesthetics, Functional Medicine, including Intravenous Nutritional Repletion, and Bioidentical Hormone Replacement Therapy. Dr. Manocchio's practice employs the quickest and safest techniques for improvement of the hormone and obesity associated co-morbidities, atherosclerosis, diabetes, vascular problems, heart attack, stroke, high blood pressure, dislipidemia, fatigue, stress, and depression. Dr. Manocchio is board certified in Anti-Aging and Functional Medicine, also a member of the American Society of Bariatric Physicians, a Fellow of Anti-aging and Regenerative Medicine and currently owns and operates a comprehensive medical weight loss and wellness center and practice located in Weston, Florida.
Common Conditions Treated with Bioidentical Hormones
Symptmos of menopause
Symptoms of perimenopause
Symptoms of andropause
Thyroid disorders
Adrenal fatigue
Hot flashes
Night sweats
Low libido
Mood Swings
Depression
Insomnia
Anxiety
Memory Problems
Weight Gain
Stiffness and Joint Pain
Education and Background
Dr. Manocchio received his Bachelors Degree from University of Miami, then attended the University of Miami, School of Medicine and in 1980 began practice as an Emergency Medicine Physician. In 1983, he returned to residency training in General Surgery then went on to study Anesthesiology specializing in the fields of General, Pediatric, Obstetric, and Cardiac anesthesia. He practiced Clinical Anesthesiology in South Florida from 1986 until the late 90's when he began limiting his practice to the care of patients requiring plastic and reconstructive surgery, in particular specializing in procedures directed toward correcting obesity related disfigurement.